Richard Gere's life – Controversial Oscars speech to becoming dad again at 70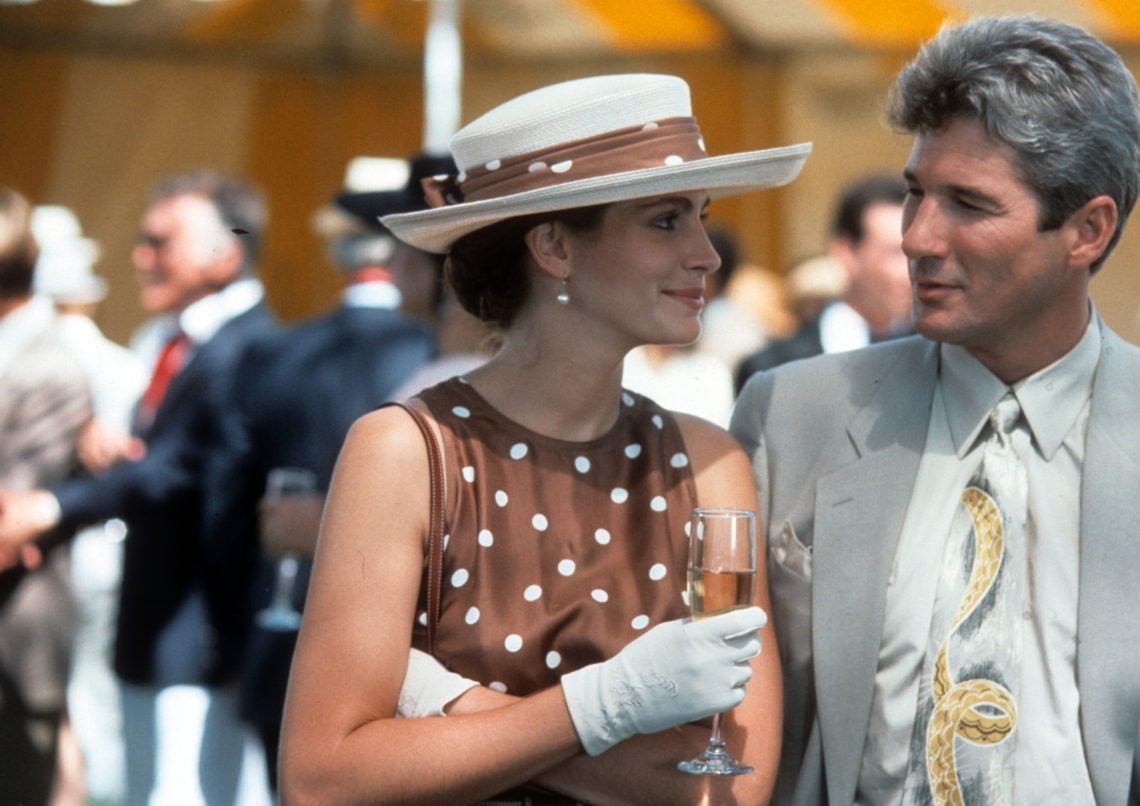 Richard Gere has graced the big screen for almost two decades, becoming one of the biggest and most famous Hollywood stars in the filming industry – we dive into his life, from his turning to Buddhism to becoming a dad at 70.
The beloved Richard Gere has been in the cinematic world since the 1970s. A decade later, the actor rose to fame after appearing in American Gigolo.
Inside Richard Gere's life
Pretty Woman and becoming a heartthrob.
During his time in the industry, Richard Gere has been very successful from his appearance in many movies. However, his most recognized role was Edward Lewis in the 1990 film, Pretty Woman.
Pretty Woman was widely successful at the box office, earning $463.4 million worldwide from a small $14 million budget.
Though his previous film American Gigolo established him as a heartthrob and a sex symbol, his interpretation of Edward Lewis propelled the actor to stardom. He also received a nomination at the Golden Globes for Best Actor.
Since then, Gere has appeared in another 35 movies. His latest project was for the 2017 American drama film, Three Christs, playing the role of Dr Alan Stone.
The actor is currently working on making a comeback after five years, with a romantic comedy film, Maybe I Do, starring Emma Roberts.
Converting to Buddhism and meeting the Dalai Lama.
Raised by Methodist parents, Gere practiced Tibetan Buddhism since his early twenties. In the 1970s, the actor traveled to Nepal to meet Tibetan monks and even became friends with Dalai Lama.
He was first exposed to Buddhism by studying philosophy, which was his major at the University of Massachusetts in Amherst. Describing his encounter with Dalai Lama for the first time, he said it to have "completely changed my life", Lion's Roar reported.
The actor has been open to sharing his views over his life, which have also affected his professional career and appearances. In 1993, the Pretty Woman actor was banned from attending the Oscars after he went off-script presenting an award and didn't return to the stage after 20 years.
He used his time at the podium to denounce the Chinese government and outspoken views on Tibet. The star is permanently banned from entering China due to his speech and links with the Dalai Lama.
Richard Gere's love life: Cindy Crawford to Alejandra Silva
Richard's first marriage was to supermodel Cindy Crawford. They met years after his successful role in the 1984 film American Gigolo, when at the time she was just 22, and he was 39. The pair married in 1991, but divorced after four years together. Crawford later said they "didn't spend enough time together', writes Instyle.
In November 2002, Gere married model and actress Carey Lowell. They share a son together, whose name is Homer James Jigme Gere. His name was inspired by his grandfather's Tibetan name, Jigme.
After 11 years together, Richard and Carey decided to end their marriage. It was four years later when the two finalized their divorce settlement.
Now, the actor is currently married to Alejandra Silva. A year after announcing his divorce, Gere reconnected with Alejandra. He's 33 years her senior.
He met the Spanish publicist when she was a little girl after the actor borrowed a boat from his father for a film. Gere was a family friend, writs The Sun. They met again decades later in 2014, and they felt a "strong connection" after being re-introduced.
Silva later said he sent her flowers until she agreed to go on a date with him. Love sparking, the couple tied the knot in 2018.
Becoming a dad at 70
After a year from his marriage to Alejandra, the pair welcomed their first son Alexander. On April 23, 2020, Gere welcomed his third son – but a second child – with his wife Alejandra Silva, seven months before turning the big 70.
Richard has not shared much of his private life with his followers on his social networks, as he has preferred to leave that private aspect out of the spotlight.
Compared to their first child, the name of Gere and Silva's second child has not been shared with the public.