Unwind with this adorable baby donkey relaxing in a hammock – a sight that will make you long for a vacation
Experience the ultimate relaxation goals with this adorable baby donkey enjoying a hammock – the perfect getaway inspiration
Escape to relaxation mode as you witness the pure bliss of a baby donkey lounging in a hammock – a perfect vacation daydream
There's no shortage of cute animal videos on social media that can instantly brighten your day. From a hilarious dog talking about bacon, to aginger cat showcasing some impressive vocals, there's no end to the entertainment. But today, a relaxed baby donkey steals the spotlight.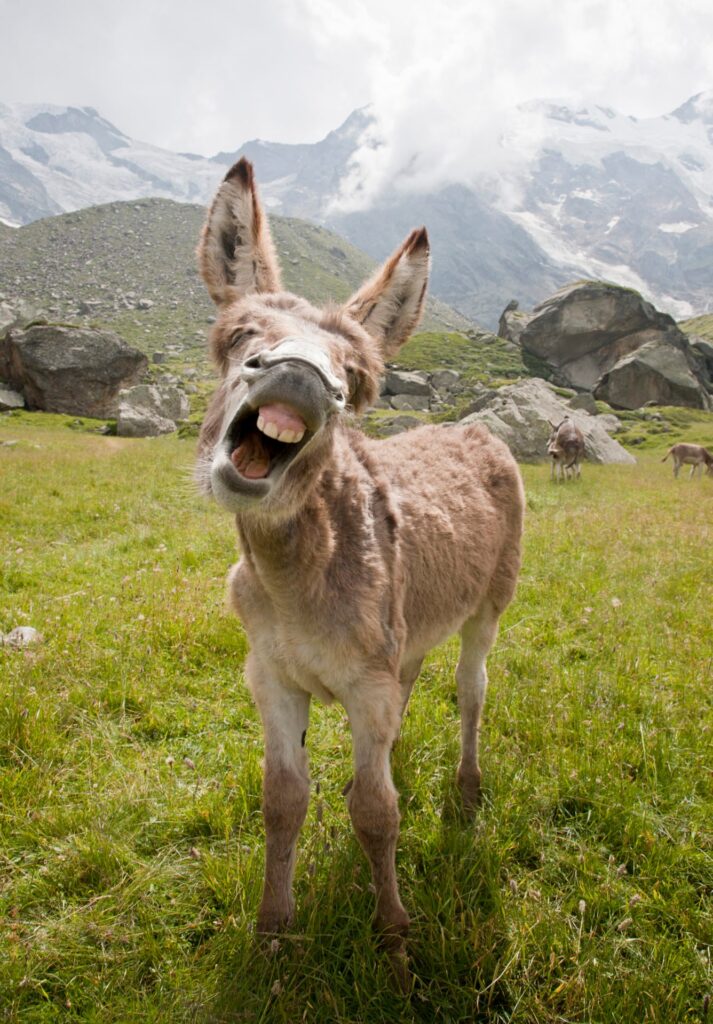 Baby donkey in a hammock knows how to relax
The baby donkey from the video may not be a baby anymore, but the video capturing its special moment will always remain fresh in our memories as it's one of the cutest things you'll ever come across.
Shared online in 2015, the clip quickly went viral. The donkey, a pet of a loving Brazilian family, became a global sensation overnight.
This video is pure and simple, free of background music or editing tricks. It features the gleeful donkey, swinging in a hammock, with a joyful expression akin to a smile.
The animal couldn't look more relaxed as it twists and rolls joyfully in the hammock, wearing nothing but a red collar around the neck. If this isn't happiness, then what is?
View Tweet
Viral video is melting hearts
Either people want to canoodle the adorable baby donkey or use the video as an inspiration to look at life more positively. Whatever the reason may be, people's heart is set on the little star of the viral clip.
"This is cuteness overload," said one.
Another said: "That is the sweetest little donkey I've seen. I would totally be rubbing its belly right now."
"I love his lazy smile! Sweet spoiled little donkey," a third user says.
Cutest animal videos that'll make your day better
Don't worry if you're having a rough day. We have put together a collection of animal videos capturing some of the most heartwarming moments to lighten up your mood.